Authorised Economic Operator status back in focus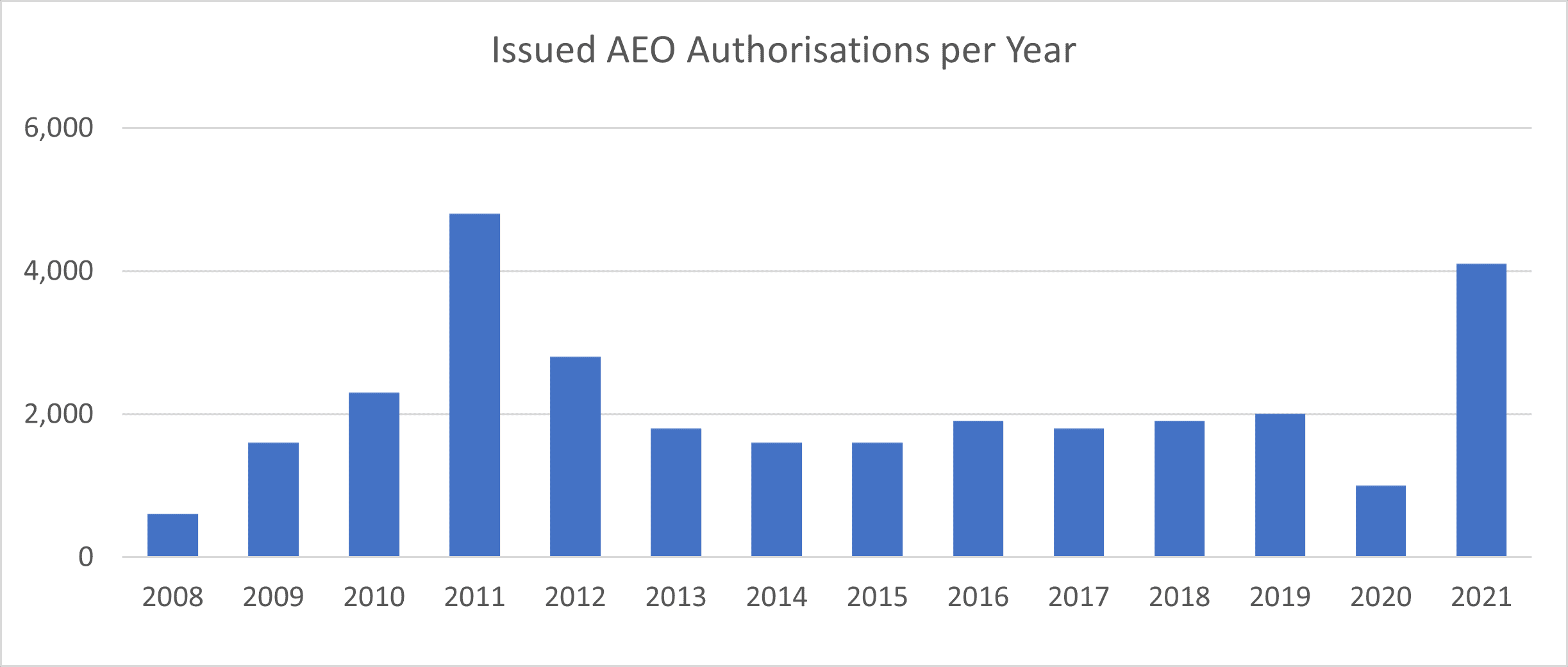 An Authorised Economic Operator (AEO) is a trader in the EU that voluntarily meets a range of criteria, demonstrating that they are reliable in the context their customs related operations and supply chain security. Working closely with relevant customs authorities, their shipments are treated as lower risk by customs authorities, and they are entitled to enjoy a range of benefits.
AEO has been around in the EU since 2008, but the EC.Europa.EU is reporting that 2021 is already seeing the highest number of new companies issued with the certification since 2011.
While AEO does not provide a solution to the customs issues raised by Brexit, the benefits made available to AEO's are now applicable to a greater percentage of shipments in a European context. It is also expected that future simplifications between the EU and the UK may first accrue to trusted traders such as AEO's.
Companies with AEO certification are treated as low risk by customs, and already benefit from:
A reduction in the number of both physical and documentation control checks, by customs
Priority treatment, if selected for customs control checks
The ability to request a specific place for customs controls – potentially away from ports
A simplified application process for special customs procedures
A reduction in the requirement for financial guarantees on special customs procedures
Being viewed in the marketplace as a trusted shipper
The certification process takes between six and nine months. It involves the completion of a detailed self-assessment questionnaire and the compilation of a detailed set of processes and procedures, which will support the requirements of the standard to be met.
The assessment covers a wide range of areas of the business including customs compliance processes, but also financial solvency, accounting and logistical systems and processes, safety, security processes, and more.
Following their assessment, customs authorities will complete a review and an on-site audit of relevant premises. Following this, it will be determined whether or not to award AEO certification.
Once certified by one EU state, Authorised Economic Operators are recognised by all EU customs administrations. There is mutual recognition is now in place between the EU and the UK as part of the EU/UK Trade and Co-Operation Agreement, in addition to third country customs and security administrations in Norway, Switzerland, Japan, Andorra, the US, and China.
It is important to recognise that post certification, customs place a reliance on the AEO to ensure compliance. Notable, it is a requirement that responsible parties within the organisation have sufficient training to meet the standard of professional competence, as set out in the certification.

---
Supply Chain Enabled