Published: February 15, 2022
Tackling inflation in our supply chains
For the first time in over 30 years, inflation is a concern faced by many western economies. Academics will debate how we got here – concerns over fuel supply, expansionary economic policies, recovery post-pandemic, geo-political instability, logistics congestion, additional non-trade barriers – but supply chain professionals have been feeling the impact of increased costs in labour, logistics and key materials for several quarters.
As the impact of these costs are being felt in the high street, supply chain teams are planning the next 12 months of supply. At the same time, many companies are finding that many of the traditional cost levers are unlikely to be successful;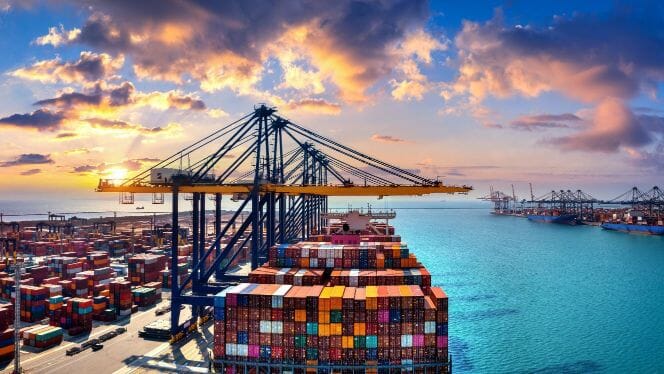 Manufacturing labour: Years of growth have increased labour costs in even the traditional low-cost manufacturing countries. The ability to chase the next 'low cost' economy is hampered by a lack of scale and infrastructure in many of these countries.
International freight costs have increased through constrained supply, infrastructure congestion and post pandemic shutdown demand which recovered faster than the available capacity
Warehousing and domestic freight costs are impacted by labour shortages in warehousing and trucking and increased regulation in these areas
Supplier consolidation and increased demand for services has shifted the balance between suppliers and their clients
So, what should we consider;
When the 'easy' solutions are no longer easy, then we just need to strive for better. How many of us can look at our supply chains and hand on heart say that we have products and packaging that are engineered for success? That we are carrying optimal levels of inventory? and our warehouses are configured to minimise operating costs?
The realisation that we can no longer sustainably shift manufacturing from low-cost location to low-cost location is likely to see a shift towards more regional sources of product, closer to market. This will require analytics resources to identify the optimal locations and engineering resources to use automation to offset the likely higher labour costs in region.
When we finally acknowledge that our warehouse resources will continue to need higher pay into the future, we need greater thought into the engineering of warehouse layouts and optimal slotting of which products should be stored where to reduce travel time improve efficiency.
Accepting that we have a finite capacity or drivers, and that we need to increase utilisation of our vehicles. We need better packaging design, improved collaboration with customers on order profiles and improved routing of our vehicles.
When science teaches us that we can no longer continue to extract materials from the earth and dispose of our discarded products at the end of their lives, we need engineers to close the loop on our supply chains and shift to circular.
At their core, supply chains are incredible sources of rich data that will point the way towards solutions to our problems around reducing cost, improving service and sustainability. We are encouraged by the opportunities that lie ahead for engineers, scientists and mathematicians in supply chain.
Managing supply chain footprint, moving factories, and investing in automation are necessary and beneficial projects, but they can take time. From our experience, four projects that may be worth examining that can deliver fast savings include:
Warehouse layout and design – including inventory slotting – reduces travel time and increases labour and pick efficiency within the existing warehouse footprint
Inventory optimisation for service – move away from generic weeks of inventory rules to only hold what is required to meet service requirements – make less, hold less, throw away less
Transport planning – apply tools and logic to transport routing, especially where you are in direct control of the fleet
Packaging engineering – fit more on the pallet, more on the container, more on the truck and reduce the cost and carbon impact of your packaging
Feel free to reach out to discuss any of these if you are interested in learning more.
---
Supply Chain Enabled