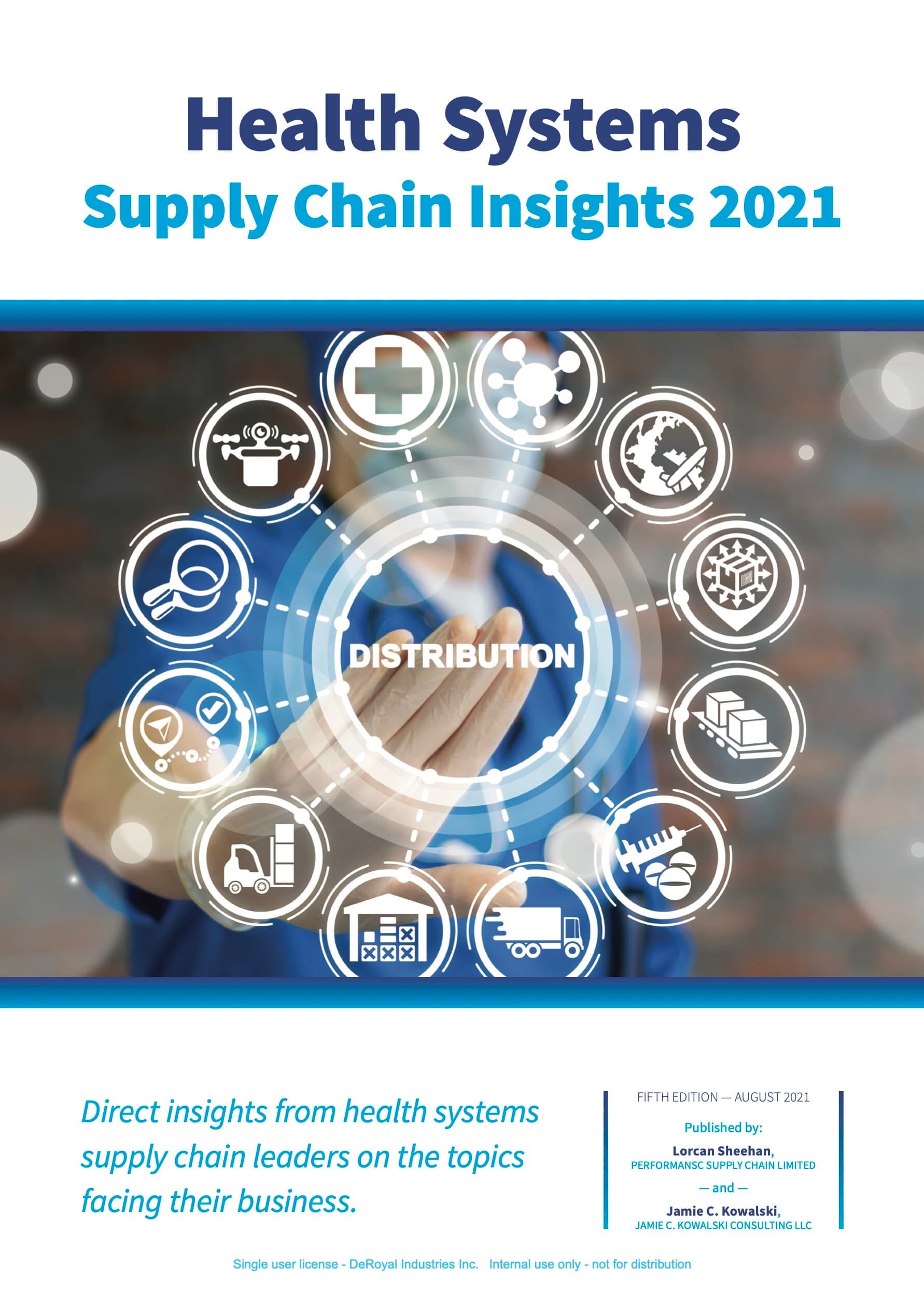 Resources
Health System Supply Chain Insights 2021
---
Industry insights from senior supply chain leaders within health systems
Benchmark data on relative performance of health system supply chain
Details of current trends within health system supply chains
Supply chain changes planned post covid-19
Buy Now
This report marks the fifth edition of the Health Systems Supply Chain Insights series. This survey of health system supply chain leaders began in 2012. Over the last 9 years we have charted the development of health systems supply chains from the perspective of supply chain leaders from leading health systems in the US, Canada and Europe.
The survey has focused in particular on the evolution of the Consolidated Service Center (CSC) model within health systems. This term describes a central supply chain organisation with both physical and service functions to meet the supply needs of health systems. The number of health systems reportedly using a consolidated service center model has increased from approximately 20 in 2012 to over 70 in the
US in 2020.
There are very few relevant external benchmarks available to health systems on the management of their procurement, inbound, logistics, point of use and supply chain operations. It is intended that the findings of this survey can help to educate, and potentially guide supply chain leaders within the healthcare industry on relevant practices and trends within their industry.
Industry insights from senior supply chain leaders within health systems
Benchmark data on relative performance of health system supply chain
Details of current trends within health system supply chains
Supply chain changes planned post covid-19