Published: November 7, 2023
Author: Siobhan King-Hughes
In the wake of Brexit, the UK is poised to introduce new mandatory modifications to food product labelling. Initially postponed from October 2022, the enforcement of these revised labelling standards is now scheduled to go live from 1 Jan 2024.
In this article, we explore the updated UK food label requirements for prepacked foods and also provide practical solutions and tips to help ensure your products remain on the right side of compliance. Whether you're a small artisan producer or a large retail supplier, staying informed is the key to navigating these changes with confidence.
Two of the latest changes are:
UK address requirements and
Changes to requirements for Origin statements.
UK Address Requirements
One of the main requirements is the need for a UK address on the food label from 1 Jan 2024. This address serves as the point of contact for market surveillance authorities and the general public to contact the FBO or importer. For imported products, the name/address of the business on the food label is the entity that takes legal responsibility for the information on the product label in the UK market. They represent the manufacturer, who is based outside of the UK. This address must be a physical UK address. An email, phone number or website will not do.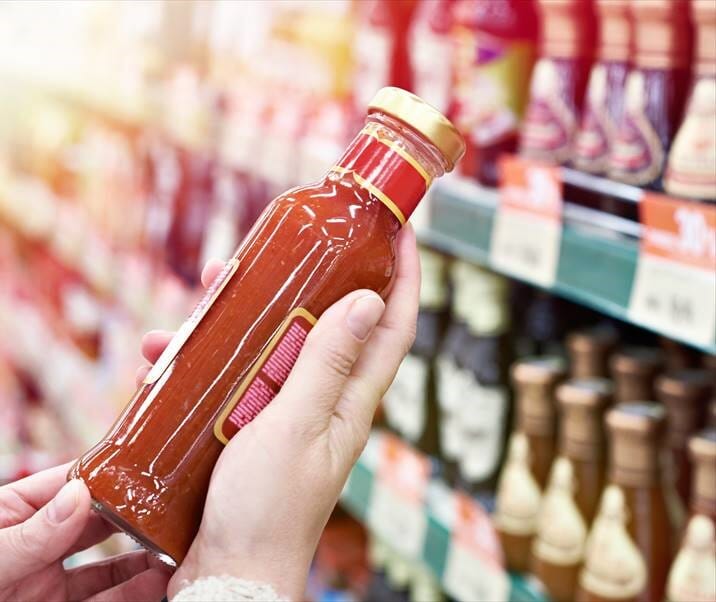 To satisfy this new requirement, there are several options available to Irish food producers. The best option for any food producer will depend on individual circumstances. The available options are:
Use your own business entity in the UK
If you already have a UK entity or are planning to set one up, this can be a viable option. If you do not already have an office in the UK, you will want to evaluate the initial and running costs of setting up and maintaining a new entity in the UK market, taking into account any tax implications.
Use your distributor/importer's address
This can be a viable option if you have a longstanding relationship with an importer or distributor and they are happy to take on the role and responsibility. You will want to consider the implications if there is a breakdown in the relationship.
Use a Third Party Authorised Representative
A third-party representative is a UK-based service provider who, for a fee, assumes the role of a company's local agent. By listing their address on your product labels, they fulfill the UK's legal representation mandate.
Origin Statement Requirements
A second requirement is that you ensure the label states the correct origin; this is a requirement. This is not a new requirement, but because the UK is no longer part of the EU, your label may need to change. Not all products require origin statements; however, even if your product falls outside of the normal requirements for origin, your packaging design may mean you fall into the requirements. Packaging that may be deemed'misleading' as to origin (e.g., tartan wrapper on shortbread biscuits) will require a clear origin statement. If your label does require an origin statement and states the product is of EU origin, you will need to ensure the actual product origin does not include the UK. In certain situations, you may need to adapt existing origin statements. Phrases such as UK or non-UK (rather than EU or non-EU) may more accurately represent the food's origin.
A full label review may be worthwhile to capture any other non-compliant label features. A thorough review will cover areas such as ingredient lists, allergens, nutrition information, QUID declarations, claims and warnings, and more. As label reprints can be costly and have an associated lead time, taking the opportunity to tackle several issues at once may be prudent.
Bord Bia have taken a proactive approach to guiding Irish food producers through the Brexit complexity with their webinars and newsletters. Bord Bia's guidance on all things related to Brexit food export can be found here.
Food labelling can be a complex area, with differences in rules for B2B Vs B2C requirements, prepacked vs non-prepacked foods and category specific rules (dairy, meat, eggs, honey, food supplements etc. all have specific requirements). As a supply chain and compliance specialist consultancy, PerformanSC gives you the assurance that you are fully equipped for exporting food products to the UK market in 2024, providing you with comprehensive support for any related queries.
---
Supply Chain Enabled